What is Chapter Thirteen Bankruptcy?
Chapter 13 of the U.S. Bankruptcy Code provides a debt adjustment procedure sometimes called a wage earners plan. Individuals or married couples who are behind in debt payments may qualify to file Chapter 13 bankruptcy to spread payments over the life of a three to five year plan. Advantages of Chapter Thirteen include protecting a home from foreclosure, reduced mortgage payments, consolidating debts into one payment, preventing liquidation of assets, stopping debt collection efforts and protecting cosigners from default liabilities.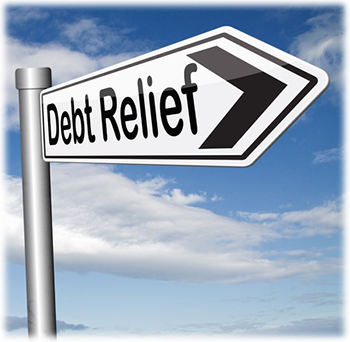 Chapter 13 bankruptcy can be a way for a person operating a small business to recover after a downturn. Self-employed individuals or those operating as unincorporated businesses can be eligible for Chapter 13, as long as unsecured debts are less than about $380,000 and secured debts are less than about $1,149,000. Actual thresholds are regularly adjusted according to a formula based on the consumer price index.
Under Chapter 13, once a payment plan has been confirmed, if a filer successfully completes payments and complies with other provisions, many debts may be discharged. Non-dischargeable debts include taxes, domestic support, government funded student loans and court-ordered restitution. However, with consumer debts out of the way, Chapter 13 filers often find they can pay down any remaining debts.
If you are falling behind on house payments, behind on your car payment, behind on credit card payments or otherwise have more payments than you can keep up with, but do not want to risk liquidation of personal property, Chapter 13 might be the best option for you.
As with other forms of bankruptcy, a Tulsa Chapter 13 bankruptcy attorney compiles a list of a filers creditors, amounts owed to each creditor, sources of income, amounts of income, a list of the filers property, and a list of monthly living expenses. After filing for Chapter 13 bankruptcy, a person's creditors may no longer contact them in an effort to collect past due accounts. Lawsuits to collect debt are stayed and wage garnishments may not be initiated. Foreclosure sales can also be stopped by filing Chapter 13, but may continue before the Chapter 13 petition is filed.
Free Consultation: Tulsa Chapter 13 Bankruptcy Attorney
For a free, no-obligation consultation with a bankruptcy lawyer in Tulsa, contact Financial Freedom Bankruptcy Lawyers of Tulsa today at (918) 786-9600, or contact us via email using the link at the top of this page. Financial Freedom Bankruptcy Lawyers have extensive experience with Oklahoma bankruptcy law and Oklahoma bankruptcy exemptions.
The Tulsa bankruptcy lawyers help clients protect exempt property including their home, their car, their 401(k) and more through a Chapter 7 Bankruptcy filing or a Chapter 13 bankruptcy in Oklahoma. In a brief telephone consultation a Tulsa bankruptcy attorney can quickly determine whether you likely qualify and what are the best bankruptcy options for you. Call (918) 786-9600 now.