What are Exemptions in a Bankruptcy?
Items, property and assets you can keep through a Chapter 7 bankruptcy are considered as exemptions. Bankruptcy law provides exemptions so you can get a fresh start financially after a Chapter 7 clean slate proceeding. Each state is authorized under U.S. law to establish their own bankruptcy exemptions. Oklahoma bankruptcy exemptions and residency requirements may change from time to time. Federal bankruptcy exemptions are also subject to occasional change.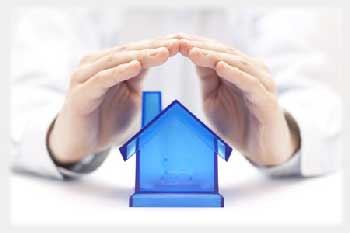 One of the most challenging and important part of a bankruptcy filing is determining which Chapter 7 exemptions should be applied to a particular filing. It is important to have a Chapter 7 bankruptcy attorney in Oklahoma take a careful look at your assets in the context of current law if you hope to enjoy the full scope of allowed exemptions.
Federal Bankruptcy Exemptions
Federal exemptions apply to anyone qualified to file for bankruptcy in states that allow federal exemptions. Federal bankruptcy exemptions include a limited amount of equity in a home, some portion of retirement plans, life insurance within prescribed limits, disability income, household pets, farm animals and crops within some limits, clothing, jewelry within some limits, books, household goods, appliances, furnishings, musical instruments, a personal vehicle, some personal injury compensation, spousal support and child support payments. In most cases, there are limits to the value of property or assets that qualify as federal Chapter 7 exemptions.
Bankruptcy Exemptions in Oklahoma
Many Oklahomans who file for bankruptcy prefer to enjoy our state's more generous Chapter 7 exemptions. The Oklahoma homestead exemption puts no cap on the value of a home. If you have accrued equity in a home you may be far better off claiming Oklahoma exemptions. Likewise, Oklahoma allows twice as much of the value of a motor vehicle to be treated as an exemption. All household and kitchen furniture used in a primary residence can be held as exemptions in Oklahoma – including personal computers and related equipment. All books, portraits and pictures held primarily for personal, family or household use are exempt from liquidation in an Oklahoma bankruptcy. College savings are exempt. Livestock and corps are exempt up to certain limits. Earnings needed to support a family can be exempt of a person who can demonstrate undue hardship.
Free Consultation: Tulsa Chapter 7 Attorney
To find out if you qualify for debt relief under the U.S. and Oklahoma bankruptcy laws, and to learn what property can be held as exempt under Oklahoma bankruptcy law, contact Financial Freedom Bankruptcy Lawyers of Tulsa. Many Oklahoma bankruptcy filers who own homes, furnishings and retirement accounts discover all of their properties are exempt under Chapter 7 clean slate bankruptcy laws. For a free consultation with a Tulsa Chapter 7 bankruptcy attorney, call today: (918) 786-9600 or email your question using the e-mail link at the top of this page.