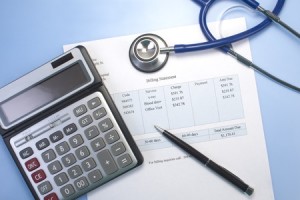 While excessive healthcare expenses are one of the most common reasons people cite when declaring personal bankruptcy, at this time there is no such thing as filing medical bankruptcy in Oklahoma.
Exorbitant healthcare costs, especially for the uninsured, have literally driven some Tulsa residents into poverty.
While the Affordable Care Act has helped some people get insured for the first time in years, it is not a cure-all especially for past medical bills.
Filing Medical Bankruptcy in Oklahoma
Filing any type of case requires disclosure of all debts, including credit cards and home mortgage loans.
Though there is no such thing as filing medical bankruptcy in Oklahoma, the good news is medical bills can be totally eliminated in Chapter 7 and reduced or even eradicated in a Chapter 13 bankruptcy.
Chapter 7, for example, allows debtors to forfeit their interest in assets such as excessive real estate equity in exchange for nearly complete debt relief.
Additional Oklahoma Bankruptcy Facts
A debtor cannot show favoritism and pay the credit cards while eliminating the medical bills. Thus, an Oklahoma bankruptcy generally includes all bills.
In some cases a judge will allow a debtor to "reaffirm" an account with a lender, but the circumstances generally must be compelling.
Generally, reaffirmation is best reserved for loans secured by collateral such as a house or an automobile. It is always beneficial to discuss your financial situation with a qualified Tulsa bankruptcy attorney.
Free Bankruptcy Planning: Tulsa Bankruptcy Lawyer
To get the best possible outcome in your bankruptcy case, you will need to set expectations for yourself and also understand your attorney's expectations of you.
If you're ready to file, contact a Tulsa bankruptcy attorney at the Freedom Financial Bankruptcy Lawyers of Tulsa as soon as possible.
To receive your free initial bankruptcy analysis, call the Freedom Financial Bankruptcy Lawyers of Tulsa today at 918-786-9600.