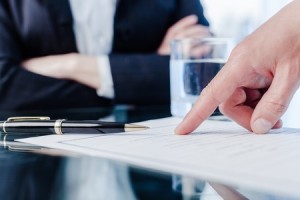 Television and websites feature plenty of advertising about Tulsa credit counseling. However, not all credit counseling in Oklahoma is created equal.
It is important to understand exactly what you are getting into, especially before you sign any contracts or hand over any of your hard-earned cash.
FAQ: Tulsa Credit Counseling
First, some Oklahoma credit counseling agencies are licensed and approved by the United States federal government. While this doesn't necessarily guarantee your permanent financial satisfaction, dealing with a reputable company is much better than dealing with an unknown operation.
If you are planning to file any type of personal bankruptcy in Oklahoma, you have to attend credit counseling through a government-approved agency anyway.
Credit counseling can be as simple as planning a budget. However, many people go to Tulsa credit counseling to enroll in what is called a debt management plan.
Basically, a credit counselor negotiates a partial debt repayment plan with your creditors. You then make one payment, including a monthly administration fee, to the credit counseling company.
This is very similar to Chapter 13 bankruptcy in Oklahoma, except you may have a little more freedom under a debt management plan. After all, your financial affairs will not be the business of Tulsa bankruptcy court officials.
However, you may lose many possible legal protections by pursuing a debt management plan instead of Chapter 13 bankruptcy. So think carefully before signing any documents.
Additional Considerations
Tulsa credit counseling and debt management plans are pretty much useless for debts secured by collateral such as a motor vehicle or a home. Sometimes you can defer one or two payments to the end of your loan.
However, the lender can take your collateral — so it is pretty hard to make major changes to a secured loan.
Government-issued student loans and tax debts also are rarely helped through Tulsa credit counseling; usually you must try to negotiate directly with the government agency involved.
Free Bankruptcy Planning: Tulsa Bankruptcy Lawyer
To get the best possible outcome in your bankruptcy case, you will need to set expectations for yourself and also understand your attorney's expectations of you.
If you're ready to file, contact a Tulsa bankruptcy attorney at the Freedom Financial Bankruptcy Lawyers of Tulsa as soon as possible.
To receive your free initial bankruptcy analysis, call the Freedom Financial Bankruptcy Lawyers of Tulsa today at 918-786-9600.