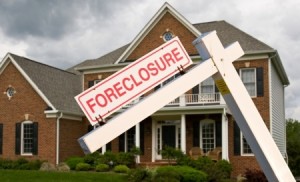 Unfortunately, people who cannot make their mortgage payments as promised usually lose their homes through a legal process called foreclosure in Tulsa, Oklahoma.
Chapter 7 bankruptcy is another legal process, though this one has much more potential to help a consumer in serious financial trouble. A common question is, "can Chapter 7 bankruptcy stop a foreclosure in Tulsa?" The right answer is "maybe."
Bankruptcy and Foreclosure in Tulsa
Filing Chapter 7 will halt a foreclosure in Tulsa or prevent a mortgage company from demanding a foreclosure, at least for the two to six months it takes for a bankruptcy judge to accept or deny a debtor's request for debt liquidation.
However, once the bankruptcy is finalized the debtor will likely lose his home unless he can prove his ability to resume the delinquent mortgage payments. The good news is if a debtor loses his residence through foreclosure, his Chapter 7 bankruptcy case bars the mortgage company from suing him for their financial losses.
People not protected under bankruptcy laws can and are sued for unpaid mortgage balances and legal fees, even if they did lose their homes.
Additional Considerations
Some people in foreclosure in Tulsa may be able to sell their homes quickly before the legal process is finalized and they lose the home. However, this usually only works if the home is in great shape and located in a neighborhood with a good real estate market.
Selling the home would prevent the mortgage company from placing a foreclosure entry on your credit reports, which will damage a consumer's credit rating for seven years.
Filing Chapter 7 damages a debtor's credit score for 10 years.
But with or without bankruptcy, any late mortgage payments will negatively affect a consumer's credit standing for seven years from the original date of each missed payment.
Free Bankruptcy Planning: Tulsa Bankruptcy Lawyer
To get the best possible outcome in your bankruptcy case, you will need to set expectations for yourself and also understand your attorney's expectations of you.
If you're ready to file, contact a Tulsa bankruptcy attorney at the Freedom Financial Bankruptcy Lawyers of Tulsa as soon as possible.
To receive your free initial bankruptcy analysis, call the Freedom Financial Bankruptcy Lawyers of Tulsa today at 918-786-9600.